CIVA Program Offerings
Please contact us for specific rates
---
Private Voice Instruction/Coaching
Individual sessions (50 or 75 minutes) private vocal study. This is for the singer who wishes to improve vocal technique and performance skills, through a "whole body" balanced approach, which utilizes a classical "bel canto" school vocal technique and principles of Alexander Technique. All styles of vocalists are welcome.
Individual coaching in language and style for the classical/opera singer is also available in 50 minutes sessions.
Public Speaking Technique
Individual or Group Sessions (custom designed to client's needs). Private or group work for individuals who use their voice daily as lecturers, workshop presenters, teachers, and the like.
enhance vocal technique to reduce fatigue and hoarseness
enhance the ability to project your voice, without strain
improve the quality of your voice to really entice people to listen to your message

Group Vocal Workshops
Custom-designed to your group or ensemble's needs
Single visit: 2 – 3 hours
Return visits: 2 – 3 hours
Circle Song Improvisational Gatherings
Group singing, utilizing both already composed music, as well as limitless improvisational "spontaneous" songs.
Organized at your site for 90 minutes to 2 hours
---
Soundings from the Heart experiential vocal workshops
4.5 hour group vocal workshop
Theme varies each session
Experiential exercises designed to open up the creative vocal artist by exploring deeper levels of expression through singing, movement, guided meditation and vocal inter-play in a safe and creative group atmosphere.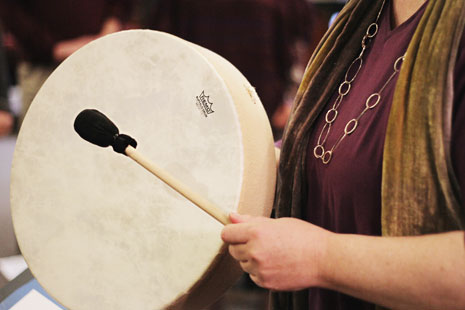 ---
Choral/Ensemble Building
Custom-designed clinics for established church, school, synagogue, community or professional ensembles
Exercises in listening, including:

Tuning
Vowel alignment
Physical ease and flow (based on Alexander Technique)
Balance between director and ensemble collaboration (increasing potential for enhanced responsive collaboration through "deeper listening" techniques)

Style & Technique clinics
Specific repertoire focus
Choral and solo vocal adjudication
Available for participation on vocal or choral adjudication panels